Star Trek: The Next Generation Credits - All Seasons Synced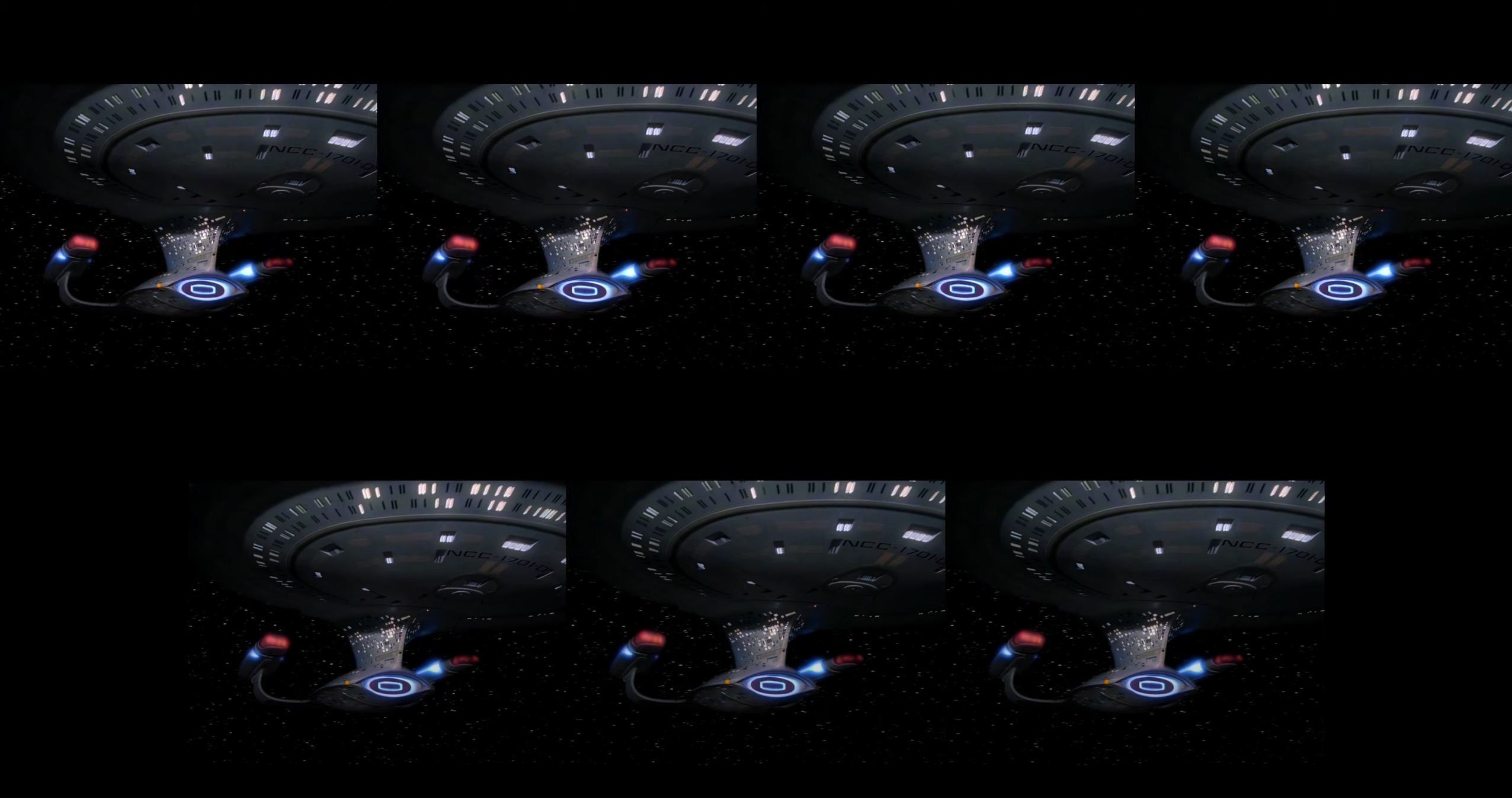 A while back I was watching a lot of episodes of Star Trek: The Next Generation. As the cast changes over the show's seven seasons, the opening credits also change and I wondered if I could sync the credits together to visualize how the changes worked.
Finding a point to sync the videos was difficult. After trying a few different places I ended up using the moment the Enterprise first appears. She is after all the star of the show. The Enterprise's appearance is also a sort of midpoint in the credit's story: first we have the solar system, then the Enterprise and then the cast. Since the Enterprise is consistent season-to-season it makes comparing the variable parts easier.